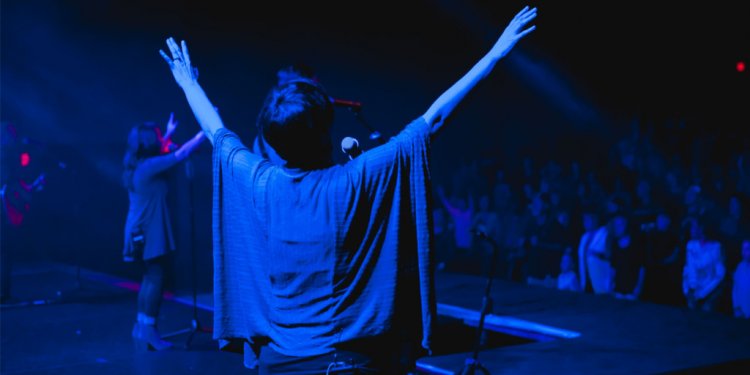 Local Fire Stations
Kurt Westenkirchner discovered quickly the value of coffee in a 12-hour firehouse shift.
He works part-time with the Waterville and Providence Township fire departments, logging up to 35 hours a week in Waterville and 24 to 32 hours for Providence Township. When not on the clock, he volunteers for Waterville as well. It can be draining, but Mr. Westenkirchner loves his work.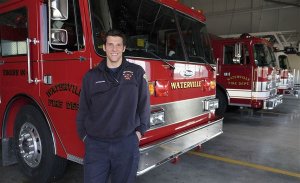 Kurt Westenkirchner is a part-time firefighter, but he puts in full-time work. He generally works 35 hours a week for the Waterville Fire Department and 24 to 32 hours a week for Providence Township.
THE BLADE/LORI KING
Enlarge | Buy This Image
"I definitely like the adrenaline rush of it, " the 22-year-old said. "I just like going out and doing everything there is to do with it."
Part-timers working in multiple fire departments in the area is typical, as communities search for solutions to shrinking volunteer rosters, stagnant budgets, and increased demand.
Volunteers make up 69 percent of the firefighters in the country, according to the National Fire Protection Association, but the raw number fell 12 percent from 1984 to 2014 while the call volume nearly tripled nationwide from 1986 to 2013.
"We're not trying to get rid of volunteers, " Waterville Fire Chief Pat Wambo said. "It's just that we can't get them. It's just tough to get them because when they realize this is a lot of work, this is more than I thought, they don't want to get involved."
Volunteers in the area are not technically volunteers. All receive payment for responding to a call and for training, which has become a more prominent part of firefighting.
Chief Wambo requires his firefighters to go beyond the minimum 36-hour certification Ohio grants to volunteers, expecting each volunteer to be certified as a Firefighter I and an Emergency Medical Technician within a year of joining the roster. Those certifications require 150 hours of training each, according to Ohio law.
These requirements, along with weekly training sessions and changing demographics within Waterville, have whittled Chief Wambo's volunteer roster down to around a dozen volunteers, including part-timers like Mr. Westenkirchner.
Waterville fire, which averaged 1.7 runs per day last year, was staffing its department from 7 p.m. to 7 a.m. with one part-time employee who waits for volunteers to arrive at the station before getting on the road.
That will change with an additional $90, 000 now in the 2017 budget for between four and five additional employees to increase staffing to two part-timers in the station at all times. This is aimed at countering the decline in volunteers without putting too much strain on the budget, officials said.
Joining forces
Departments in the area, all facing similar problems to varying degrees, have found ways to work together.
Genoa, Clay Center, and Allen Township, for example, formed a joint fire district in 2000, but those departments were responding to fewer calls then than Whitehouse or Waterville is now.
Toledo fire merged with Ottawa Hills fire and rescue in 2011, a move that ended up saving the village of Ottawa Hills $400, 000 a year. Also in Lucas County, the Spencer Township fire department was absorbed this year by Springfield Township, which meant Spencer Township decided not to collect 3.5 mills in property taxes from residents for next year.
And just this past week, Swanton's Village Council voted to conduct a feasibility study for a joint fire and emergency medical service district for jurisdictions in eastern Fulton County.
Despite a close relationship between the Waterville and Whitehouse fire departments, there's little momentum for such drastic moves there.
"It should probably at least be considered in planning for the future, " Waterville municipal administrator Jim Bagdonas said. Creating a joint district would require action from elected officials, but the close cooperation between departments has already started.
Enough part-timers are employed at both Waterville and Whitehouse that Chief Wambo will meet with Chief Josh Hartbarger of Whitehouse to come up with a schedule that makes sense for both departments.
See also:
Share this article
Related Posts