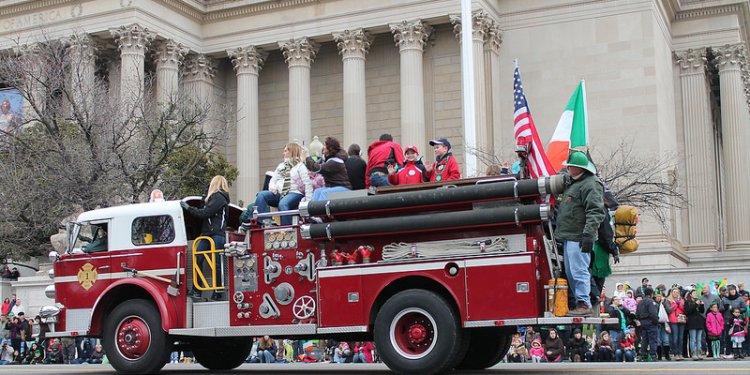 Rockville Volunteer Fire Department
Headquarters – Company 3
380 Hungerford Drive, Rockville, MD 20850 – Phone 301.424.2311
Facility 3 may be the leading station of Rockville Volunteer Fire division, known to the RVFD people as "The Rock, " and/or "The Big House." Every one of the administrative and operations features that control the RVFD tend to be located from Station 3. built-in 1966 this has supported because the home of several bits of apparatus when it replaced the old, initial station situated on Perry St., that was demolished in order to make way for the Rockville Mall, now itself demolished. At this time it houses Engine 703, Rescue system 703 (E703B), Tower 703, save Squad 703, Ambulance 703 and 703B and Medic 703, and staff vehicles.
Located in Downtown Rockville, facility 3 has a large and diverse location that its units respond to. The first because of response area covers company, commercial, light industrial places, also a large domestic portion. Station 3 products tend to be first due to the most recent improvements in Rockville, the King Farm part plus the Falls Grove area. Station 3 has also numerous medical care services located in its first due including nursing homes and assisted residing services.
Station 3 ended up being developed in 1965 as a primarily home response station, with a small bunkroom for users which may choose to remain the evening and get in the first little bit of apparatus out the home. As Rockville expanded, residence reaction declined as a result of extra traffic, delays in achieving the place in an urgent situation, and increasing housing prices. Today almost all of facility 3's device is staffed with in-station personnel who participate in our standby system. Although bunk beds have-been included with the bunkroom to improve the sheer number of users who is able to remain the night, the space it self has not changed since 1966.
Facility 3 can be a packed household. Many weeknights and weekends, equipment is staffed with to 6 firefighters for each bit of device or over to 4 for each EMS device. The Bunkroom contains 18 beds, with the majority of becoming complete seven evenings a week. It's not uncommon having several individuals resting on the couches as the bunkroom is complete. One of many main reasons for the in the offing renovation would be to increase residing services.
Facility 3 also houses members who are now living in the firehouse. These members staff apparatus multiple nights out of the week and contribute significantly into the instruction, staffing and total environment at Station 3. The "bunkroom team" was mentioned in past times as the utmost skilled and aggressive set of firefighters into the RVFD. Their closeness contributes to the feeling of just one big family at RVFD.
Share this article
Related Posts